Rolling Thunder, Inc. TN4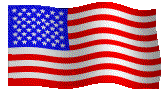 HOME

History Page

On May 4, 2001, Bill Hampton was at Gene Lummus Harley-Davidson in Asheville, NC having his new 2001 Wide Glide serviced in preparation for Myrtle Beach Bike Week. While he was in the customer service waiting area, he saw a flyer advertising Rolling Thunder XIV, Ride For Freedom. The flyer stated that over 150,000 motorcycles had gathered the previous year on Memorial Day weekend, to stage a demonstration in Washington, DC in support of the POW-MIA issue. Being a Vietnam Veteran with an interest in the POW-MIA issue, Bill decided this was the place to be for Memorial Day. Having no luck making contact with anyone in TN that was listed on the flyer to get information, he decided to load up and go anyway.
Bill arrived in northern Virginia shortly before daylight on Saturday, not knowing there was an entire weekend of activities surrounding the demonstration. He then arrived at the North Pentagon parking lot around 10:00 AM on Sunday in total amazement to see what appeared to be some 50,000 motorcycles already gathered. After an awesome day in Washington, Bill arrived home in Johnson City in time to grab 2 hours sleep and go back to work, still unaware there was a National organization with state chapters, called Rolling Thunder, Inc.
Fast forward to December 2001. Master Sergeant J.D. Donnie Davis was killed in Afghanistan. Being a friend of Donnies Dad, Bill attended the funeral at Elizabethton High School. Upon his arrival, he noticed a large group of motorcycles on the parking lot. Curious to find out who was riding in the cold weather, he discovered a group of riders inside. He learned they were members of Chapter 3 TN from the Knoxville area. They invited him to attend their next meeting in January, which he did.
Upon attending the meeting in Pigeon Forge in January 2002, and joining the chapter, Bill met Dr. Bert Allen, a Professor at Milligan College who was also a new member of Chapter 3.
...
Come Memorial Day 2002, Bill made the Ride to the Wall with Chapter 3 TN.
...
They were: Dr. Bert Allen, Warren Barlow, Lonnie Fortner, Bill Hampton, Mark Hutchens, Randy Lingerfelt and Richard Phillips.
...
The group selected Bill Hampton to serve as President of the Forming Chapter and Bert Allen to serve as Secretary/Treasurer.




rttn4 Memorial
"Rest in Peace"

Mike Rhoton
03-26-2004
Johnny Cook
03-15-2005
Rick Jones
05-31-2005
Jim Rhoton
12-15-2006
George Catey
02-13-2008
LeRoy Wood
01-20-09


Dave Williamson
04-01-2010
Sam Fann
04-08-2011
John Dillow
04-27-2011
Lonnie Fortner
05-11-2011
Jack Burris
06-02-2011
Dick Nidiffer
12-10-2011

Gary Pendergast
12-23-2011
Jim Brady
01-23-2012
Jimmy Dison
03-17-2012
Harold Marsh
10-19-2012
Nick Daley
01-04-2013
Carrol "Bo" Brumit
02-17-2013

Robert "Bob" Whaley
05-17-2013
Burley "Bob" Tunnell
12-19-2013
Rickie Hawthorne
12-28-2013

®

Sam Fanning
03-13-2019
Spencer Nave
03-20-2019
Tom Correll
03-11-2020​​​​​